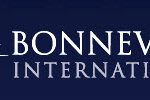 Website Bonneville Denver
Description:
Our company is committed to being trusted voices of light and truth reaching hundreds of millions of people worldwide.
Who we are:
Bonneville International is an integrated media company, providing advertising and digital marketing solutions across 23 radio stations in Seattle, Phoenix, Denver, San Francisco, Sacramento, and Salt Lake City, along with the NBC Affiliate TV station, KSL-TV 5, in Salt Lake. As a leader in broadcasting and advertising for over 50 years, our purpose is to build up, connect, inform, and celebrate communities and families across our markets. We're proud of our history, and we want talented people to join us as we continue to grow!
Position: KSLTV, KSLNewsRadio, KRSP (103.5 The Arrow), KSFI (FM 100.3), and KZNS (97.5 The Zone) are looking to hire individuals who are interested in coordinating and carrying out promotional events for the radio stations. In this role, you will provide support to the KRSP and KSFI promotions department on remote events, special projects and assignments, station tours, and more. Due to the nature of the job, hours and shifts will vary from week to week and are based on scheduled events. Position may work 10-28 hours per week.
This is an on-site role that requires the employee to work at our Salt Lake site.
Job responsibilities may include the following:
Help coordinate remote events for radio stations
Setup live remote broadcasts
In-house promotions and marketing
Prepare signage, promotions, giveaways for events
Provide support on logistics, setup, takedown for remote events
Conduct tours of the station broadcast house
Interact with listeners, clients, hosts and DJs in a positive manner
Qualifications:
High school graduate, or equivalent
18 years of age or older with a valid driver's license and clean driving record
Strong communication skills both through writing and speaking
Positive and energetic attitude
Excel in unsupervised solo assignments as well as team projects
Reliable, responsible, dependable, able to fulfill obligations
Detail-oriented
Work effectively with the public including clients, hosts, and the audience
Prefer applicants with previous public relations experience
Physical Demands:
Substantial physical movements (motions) of the wrists, hands, and/or fingers.
Receive, process, and maintain information through oral and/or written communication effectively.
Ability to extend hand(s) and arm(s) in any direction with good eye and hand coordination.
Lift, move, and carry up to 50 pounds consistently.
To learn more about how our local media matters and to join our growing team, visit: https://bonneville.com/
As a media company, we are responsible for lifting and inspiring with respect and giving voice to all the communities and clients that we serve.  A diverse and inclusive workforce is crucial to our ability to create and deliver exceptional content, products, and services that represent our communities, and we believe that empowering all our employees to share their ideas and experiences will fuel creativity, innovation, and inspiration.
Bonneville is an equal opportunity employer, and all qualified applicants will receive consideration for employment without regard to race, color, religion, sex, national origin, disability status, protected veteran status, sexual orientation, gender identity, or any other characteristic protected by law. Minority/female/disability PWDNET/veteran are encouraged to apply.
For more information, or to apply now, you must go to the website below. Please DO NOT email your resume to us as we only accept applications through our website.
Responsibilities:
Requirements:
Contact:
For more information, or to apply now, you must go to the website below. Please DO NOT email your resume to us as we only accept applications through our website. https://admin.sourcingpro.io/apply/56097/443364/
You must sign in to apply for this position.
---