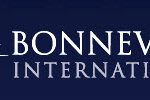 Website Bonneville Denver
Description:
Our company is committed to being trusted voices of light and truth reaching hundreds of millions of people worldwide.
Bonneville International is an integrated media company, providing advertising and digital marketing solutions across 23 radio stations in Seattle, Phoenix, Denver, San Francisco, Sacramento, and Salt Lake City, along with the NBC Affiliate TV station, KSL-TV 5, in Salt Lake. As a leader in broadcasting and advertising for over 50 years, our purpose is to build up, connect, inform, and celebrate communities and families across our markets. We're proud of our history, and we want talented people to join us as we continue to grow!
KSL TV is looking for an on-call video editor to join their team. You would be responsible to edit video per the needs of KSL News Services and meet the professional editing standards and deadlines set by KSL News Services. Job emphasis is on news editing, with some lifestyle editing as well.
This is an on-site role that requires the employee to work at our Salt Lake site.
Responsibilities:
Edit video material per needs of KSL, using non-linear computer-based equipment.
Edit video material to meet the various deadlines while maintaining and using professional editing skills, i.e., creativity, speed, technique and use of equipment.
Correctly operate and maintain ENG equipment (Maintain a working knowledge of setting up and receiving live shots and satellite feeds.)
Perform routine editing duties as assigned (i.e., archiving etc.).
Keep assignment desk aware of whereabouts.  Make sure personal cell phone is operational at all times.
Qualifications:
Two years previous journalism broadcast experience, related field, or equivalent
Experience as video editor preferred
Experience with file based workflow preferred
Experience with microwave and satellite operations preferred
Prefer degree in journalism or communications, or equivalent, with an emphasis in broadcast news style writing
Experience with non-linear editing equipment required, preferably Adobe Premiere
Prefer news photography or equivalent experience, including basic field lighting and audio skills
Good vision, a sense of news value and creative abilities in editing techniques.  An audition link or file is required, demonstrating accuracy, fairness and video editing news style.
Self-starter, capable of making accurate journalistic editing decisions on stories in an innovative and creative way
Ability to work effectively in team environment
Strong computer skills and able to get video from various computer-based formats and sources
PHYSICAL DEMANDS:
Receive, process, and maintain information through oral and/or written communication effectively
Substantial physical movements (motions) of the wrists, hands, and/or fingers.
Ability to extend hand(s) and arm(s) in any direction with good eye and hand coordination.
Lift, move, and carry up to 20 lbs. as needed.
Bonneville is an equal opportunity employer and all qualified applicants will receive consideration for employment without regard to race, color, religion, sex, national origin, disability status, protected veteran status, sexual orientation, gender identity, or any other characteristic protected by law. Minority/female/disability PWDNET/veteran are encouraged to apply.
For more information, or to apply now, you must go to the website below. Please DO NOT email your resume to us as we only accept applications through our website.
Responsibilities:
Requirements:
Contact:
For more information, or to apply now, you must go to the website below. Please DO NOT email your resume to us as we only accept applications through our website. https://admin.sourcingpro.io/apply/56089/443364/
You must sign in to apply for this position.
---