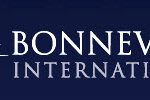 Description:
Our company is committed to being trusted voices of light and truth reaching hundreds of millions of people worldwide.
Who We Are
At Bonneville International, our purpose is to build up, connect, inform, and celebrate communities and families in the markets we serve. As an integrated media company, we provide content, advertising, and digital marketing solutions across 23 radio stations in Denver, Phoenix, Sacramento, Salt Lake City, San Francisco, and Seattle, along with the NBC Affiliate TV station, KSL-TV 5, in Salt Lake. We are responsible for lifting and inspiring with respect and giving voice to all the communities and clients we serve.
We believe that empowering our employees to share their ideas and experiences will fuel creativity, innovation, and inspiration. A diverse and inclusive workforce is crucial to our ability to create and deliver exceptional content, products, and services that represent our communities. We're proud of our history and we want talented people to join us as we continue to grow!
To learn more about Bonneville and how our local media matters, visit: https://bonneville.com/
Position Overview
Produce interesting, relevant newscasts that meet the highest journalistic standards of accuracy, fairness, balance, sensitivity, and timeliness. The associate producer will assume primary responsibility for assigned newscast(s), including evaluating stories, organizing them into a cohesive sequence within a newscast, and overseeing writing, production, and timing of broadcast. (NOTE: Management reserves the right to assign producer responsibilities on a regular and/or rotating basis depending upon the producer's proven capabilities and the company's present and future needs. A producer may be assigned to produce any newscast.)
Note: Work configurations are subject to change based on business needs and at company discretion.
This position is a hybrid role that requires the employee to sometimes work at our Salt Lake City site. Specific hybrid schedules will be determined based on business needs and evaluated by managers and senior management.
What You Will Do:
Primary job duties will include, but are not limited to:
College degree in journalism, a related field, or equivalent.
Three years successful experience as producer or associate producer in a broadcasting environment or equivalent.
Able to write, produce and edit material for a newscast that appeals to targeted audiences. A writing audition may be required.
Able to be creative, aggressive and energetic, reflecting maximum quality and professionalism to build audience share with excellent judgement.
Capable of meeting strict deadlines and handling stress.
Organize, delegate and motivate other people across different departments, including graphics and production in order to coordinate news activities from conceptualization to successful execution.
Have proven record of dependability and the ability to work under minimal supervision.
Consistently works hours required.  Work more when required to meet deadlines including weekends, holidays, overnight, evenings, overtime, etc.
Work effectively in a team environment.
Work in compliance with Company policies and procedures.
Maintain a positive and cooperative rapport with staff, management, and clients.
Project an appropriate professional appearance and demeanor.
Skills and Experience We Are Looking For:
Prefer someone familiar with the ENPS and AVID Computer System and with the ability to utilize state-of-the-art television technology.
Prefer experience in an organization similar to KSL's and knowledge of community organizations and resources.
Physical Demands
Receive, process, and maintain information through oral and/or written communication.
Ability to sit for long periods of time.
Compensation
$16.00 to $20.00 per hour. This range is inclusive of multiple job levels. Hourly rate to be determined by multiple factors including but not limited to evaluation of the education, experience, knowledge, skills, and abilities of the applicant along with internal equity and alignment with market data.
What We Offer You: Check Out Our Bonneville Benefits!
Employees at Bonneville can enjoy a broad offering of benefits, including:
401(k) with Company match, fully vested from day one
Paid time off for volunteering
Employer-funded retirement account, fully vested from day one
Employee Assistance Program (EAP) services
Access to an entire team of free financial planners
Matches on contributions to charitable organizations after one year of service
Continuous growth and development opportunities
Dynamic team culture that values teamwork, having fun, and collaboration
Bonneville is an equal opportunity employer, and all qualified applicants will receive consideration for employment without regard to race, color, religion, sex, national origin, disability status, protected veteran status, sexual orientation, gender identity, or any other characteristic protected by law.
Minority/female/disability PWDNET/veteran are encouraged to apply.
For more information, or to apply now, you must go to the website below. Please DO NOT email your resume to us as we only accept applications through our website.
https://deseretmanagement.wd1.myworkdayjobs.com/BonSaltLake/job/SLC-Triad-Center/KSL-TV-Associate-Producer–Part-time-_R5547
Responsibilities:
Requirements:
Contact:
For more information, or to apply now, you must go to the website below. Please DO NOT email your resume to us as we only accept applications through our website. https://deseretmanagement.wd1.myworkdayjobs.com/BonSaltLake/job/SLC-Triad-Center/KSL-TV-Associate-Producer--Part-time-_R5547