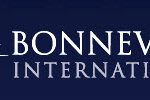 Website Bonneville Denver
Description:
Our company is committed to being trusted voices of light and truth reaching hundreds of millions of people worldwide.
Bonneville International is an integrated media company, providing content, advertising and digital marketing solutions across 24 radio stations in Seattle, Phoenix, Denver, Sacramento, San Francisco, and Salt Lake City, along with the NBC Affiliate TV station, KSL TV 5, in Salt Lake.  As a leader in broadcasting and advertising for over 50 years, our purpose is to build up, connect, inform, and celebrate communities and families across our markets.  We're proud of our history, and we want talented people to join us as we continue to grow!
POSITION REQUIREMENTS:
College degree in communication, marketing, advertising, public relations, business, related field, or equivalent.
Provide a link to samples of your video work. May also be required to submit to a creative audition so work can be judged against other candidates.
Minimum two (2) years successful experience working in marketing/news promotion or production/advertising and/or public relations or equivalent, with demonstrated ability and flexibility to perform the following:The generation of ideas and concepts for News and Station promotion efforts.
Ability to be creative, aggressive and energetic in executing results-oriented marketing strategies and promotional campaigns that tie into current marketing research data and appeal to targeted viewers.
Ability to create and implement marketing and promotional concepts that utilize in-house production capabilities to reflect maximum quality and professionalism.
Extensive editing and motion graphics skills – specifically Adobe Premiere and After Effects.
Comfortable creating and posting video and other related content for social media – Facebook, Instagram and Twitter.
Shoot high quality video with various digital cameras.
Execute projects within guidelines and established deadlines.
Experience and proven expertise in writing, producing, directing, shooting and editing  promotions from conceptualization to successful execution in accordance with KSL standards as the services performed have both short- and long-term effect on the viewing public and the Company's image.
Self-motivated, creative individual, who can also organize, consistently display good judgement, act as a role model and team leader.
Capable of performing under stress while meeting company deadlines and needs.
Valid driver's license and proven ability to safely drive company vehicle or personal vehicle (as case may be) without exposing the Company to serious liability risks.
Work in compliance with Company policies and procedures.
Work effectively in a team environment.
Maintain a positive and cooperative rapport with staff, management, and clients.
Consistently work hours required.  Work more when required to meet deadlines including weekends, holidays, evenings, etc.
Experience in the administration and coordination of daily promotion logs.
Project an appropriate professional appearance and demeanor.
PHYSICAL DEMANDS:
Receive, process, and maintain information through oral and/or written communication effectively.
Substantial physical movements (motions) of the wrists, hands, and/or fingers.
Lift, move, and carry up to 50 pounds on occasion.

For more information, or to apply now, you must go to the website below. Please DO NOT email your resume to us as we only accept applications through our website.
Responsibilities:
Requirements:
Contact:
KSL Broadcast Group

For more information, or to apply now, you must go to the website below. Please DO NOT email your resume to us as we only accept applications through our website. https://admin.sourcingpro.io/apply/44174/443364/

You must sign in to apply for this position.
---