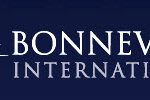 Website Bonneville Denver
Description:
Our company is committed to being trusted voices of light and truth reaching hundreds of millions of people worldwide.
Pardot Marketing Automation Specialist
Bonneville International is an integrated media company, providing content, advertising, and digital marketing solutions across 24 radio stations in Seattle, Phoenix, Denver, Sacramento, San Francisco, and Salt Lake City, along with the NBC Affiliate TV station, KSL TV 5, in Salt Lake.  As a leader in broadcasting and advertising for over 50 years, our purpose is to build up, connect, inform, and celebrate communities and families across our markets.  We're proud of our history, and we want talented people to join us as we continue to grow!
POSITION PURPOSE:
The Pardot Marketing Automation Specialist is responsible for generating new leads and driving prospects into the sales funnel and on to the sales team by deploying and managing various automated marketing campaigns using Salesforce Pardot. We are looking for someone who has deep experience developing and leading multi-channel, lead generating, digital marketing campaigns.
This is a remote role where the employee may report to work in-person on occasion or not at all.
In order to work on Company premises, or with clients / members of the public at other locations, Bonneville employees must provide proof of vaccination against COVID-19 or evidence of a negative COVID-19 test within the previous seven days.
KEY RESPONSIBILITIES:
Build new campaign workflows for drip campaigns, including targeting and timing logic, if/then scenarios that include more targeted workflows based on responsive behavior, call-to action logic, from logic and automated tasks.
Support, enhance and modify Drip Campaigns to enhance, replace or add messaging as needed, based on field feedback and campaign performance.
Troubleshoot any reported errors, ensuring that campaigns fire as designed, opt-outs are processed successfully, and correct variable fields are being used for personalization.
Create landing pages to support all lead generation activities.
Create user personas and segmentation rules to create compelling content strategies and customer journeys.
Administer scheduled sends to mass email distributions for Servicing business.
Work closely with Marketing Team, Salesforce Administrators and within Pardot to ensure data is clean and required fields are complete and support Marketing initiatives.
Manage and create formats for dashboards, reports, forms, templates, layouts and provide business insights from dashboard metrics, continuously monitoring data quality and integrity.
Collaborate with Salesforce Administrator to perform data de-duping and clean up procedures, including data migrations and mass data uploads.
Work with internal stakeholders to identify, represent and communicate key business metrics.
Identify process improvements in the CRM function and work with all appropriate individuals to implement those improvements.
Develop a clear plan for enhancements to the current system and project manage all Pardot developments, integrations and special projects as required.
Perform all administration functions such as security user management, profiles, roles, permissions, workflows, and assignment rules.
Develop internal relationships with business stakeholders.
Drive end-user adoption of Pardot through documentation and support.
Perform as primary point of contact for day-to-day user requests.
Responsible for correcting any data issues within the system and keeping the application up to date, including system upgrades.
Perform other duties, as assigned.
REQUIRED SKILLS & EXPERIENCE:
1+ years of Salesforce experience.
2+ years of Salesforce Pardot experience.
Experience managing paid media platforms focused on lead generation is a plus.
Strong analytical skills, complemented by the ability to give direction, problem-solve, and take on new challenges while paying strong attention to detail.
Highly organized with the ability to manage simultaneous campaigns while maintaining attention to detail and accuracy.
Strong analytical, technical, and problem-solving skills.
Solid communication skills with the ability to communicate effectively across markets and fulfillment teams.
Deep hands-on experience in building B2B marketing programs using Pardot to help drive highly qualified leads into the sales funnel.
Intimately familiar with Pardot lead qualification process (grading & scoring).
Knowledge to Account based Marketing.
Good knowledge of setting up & managing Salesforce & Pardot connectors.
Well versed in best practices for administering Pardot ecosystem.
Bonneville is an equal opportunity employer, and all qualified applicants will receive consideration for employment without regard to race, color, religion, sex, national origin, disability status, protected veteran status, sexual orientation, gender identity, or any other characteristic protected by law. Minority/female/disability PWDNET/veteran are encouraged to apply.
For more information, or to apply now, you must go to the website below. Please DO NOT email your resume to us as we only accept applications through our website.
https://admin.sourcingpro.io/apply/50257/443364/
Responsibilities:
Requirements:
Contact:
For more information, or to apply now, you must go to the website below. Please DO NOT email your resume to us as we only accept applications through our website. https://admin.sourcingpro.io/apply/50257/443364/
You must sign in to apply for this position.
---