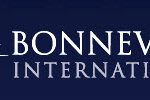 Website Bonneville Denver
Description:
Our company is committed to being trusted voices of light and truth reaching hundreds of millions of people worldwide.
Bonneville International is an integrated media company, providing content, advertising and digital marketing solutions across 24 radio stations in Seattle, Phoenix, Denver, Sacramento, San Francisco, and Salt Lake City, along with the NBC Affiliate TV station, KSL TV 5, in Salt Lake.  As a leader in broadcasting and advertising for over 50 years, our purpose is to build up, connect, inform, and celebrate communities and families across our markets.  We're proud of our history, and we want talented people to join us as we continue to grow!
Position: KSL TV Sales is seeking a reliable, detail-oriented Sales Assistant to assist the Sales Managers and Account Executives (AEs) with activities and projects to meet and exceed revenue goals in a manner that reflects the highest professional standards while selling and servicing KSL TV's accounts in conformity with company policies and procedures. We need someone to join our team representing a highly respected brand and work in a fast-paced media. The Sales Assistant will consistently deliver superior customer service to both clients and partners. They will make a key contribution to the sales team's growth and success.
Key Responsibilities:
Process sales orders
Reconcile orders and inventory
Assist Managers and AEs in securing transactional business, developing new business, and overseeing tracking and accuracy of programming and endorsements
Assist in development of sales presentations and campaign recaps
Manage project management systems
Provide support to Managers and AEs in preparing reports
Maintain working client relationships
Ensure deliverables are met for sponsored elements
Attend weekly sales meetings and other meetings as assigned by management
Qualifications:
2 years' experience within a sales or customer service role or equivalent
Working knowledge of business sales procedures
Passion for problem solving
Ability to work in a fast-paced environment and meet deadlines consistently
Excellent telephone and written communication skills
Ability to organize, analyze and interpret statistical data
Excellent organizational skills with high attention to detail, efficiency and accuracy
Ability to effectively use software packages such as Microsoft Office
Ability to learn new systems quickly
Effective problem solving skills and willingness to resolve the unexpected
Prefer previous broadcast ratings and research knowledge
Prefer experience with WideOrbit software
Physical Demands:
Receive, process, and maintain information through oral and/or written communication effectively
Substantial physical movements (motions) of the wrists, hands, and/or fingers
Ability to extend hand(s) and arm(s) in any direction with good eye and hand coordination
Lift, move, and carry up to 20 pounds on occasion
We are an equal opportunity employer and all qualified applicants will receive consideration for employment without regard to race, color, religion, sex, national origin, sexual orientation, gender identity, disability status, protected veteran status or any other characteristic protected by law. Minority/female/disability PWDNET/veteran are encouraged to apply.
For more information, or to apply now, you must go to the website below. Please DO NOT email your resume to us as we only accept applications through our website.
Responsibilities:
Requirements:
Contact:
For more information, or to apply now, you must go to the website below. Please DO NOT email your resume to us as we only accept applications through our website. https://admin.sourcingpro.io/apply/46142/443364/
You must sign in to apply for this position.
---