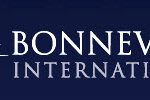 Website Bonneville Denver
Description:
Our company is committed to being trusted voices of light and truth reaching hundreds of millions of people worldwide.
Bonneville International is an integrated media company, providing advertising and digital marketing solutions across 22 radio stations in Seattle, Phoenix, Denver, San Francisco, Sacramento, and Salt Lake City, along with the NBC Affiliate TV station, KSL-TV 5, in Salt Lake. As a leader in broadcasting and advertising for over 50 years, our purpose is to build up, connect, inform, and celebrate communities and families across our markets. We're proud of our history, and we want talented people to join us as we continue to grow!
This is a hybrid on-site/remote role that requires the employee to regularly work at our Salt Lake City site.
In order to work on Company premises, or with clients / members of the public at other locations, Bonneville employees must provide proof of vaccination against COVID-19 or evidence of a negative COVID-19 test within the previous seven days.
POSITION PURPOSE:
The Information Security & ITSM Specialist role is an advanced security role that works in conjunction and/or under the direction of the Director of Infrastructure, Operations, and Security supporting the cyber security infrastructure for the organization.
KEY RESPONSIBILITIES:
Responsible for day-to-day security best practices across technology and the organization.
Assists in planning and implementation of the security program with the goal of enhancing the organizations security posture following the NIST framework.
Help develop and maintain company-wide best practices for IT security.
Coordinate and perform penetration testing and create action plans to resolve any findings.
Assist the IT team and other team members with the installation of security software and understand information security software management.
Research security enhancements and make recommendations to senior leadership.
Stay up-to-date on information technology trends and security standards.
Monitor IT Infrastructure for security issues.
Investigate security breaches and other cybersecurity incidents.
Install security measures/controls and help manage software to protect systems and infrastructure, including firewalls and data encryption programs.
Document security breaches and assess and recommend improvements.
Work with the Technology team to perform tests and uncover network/system vulnerabilities.
Fix detected vulnerabilities to maintain a high-security standard.
Hybrid model of work will be allowed. This will include a schedule with certain days of the work week working from home, and certain days of the work week working in the office.
Implement and manage both incident & change management across technology, engineering, and the organization that includes key stakeholders and broad communication.
Organize and communicate CAB meetings including upcoming changes and schedules.
Manage RCA meetings following any technical or security incidents and help to implement improvements that come from these meetings.
ITSM application dashboard creation/improvement and ticketing portal ownership.
Help to develop cyber-security training across the organization to help facilitate the promotion of best practices.
Other duties as assigned
QUALIFICAIONS/SKILLS:
Excellent communication skills.
Decision making skills.
Analytical skills.
Knowledge of Infrastructure & Security best practices
Organizational skills.
Patience.
Attention to detail.
Ability to work independently.
Must be able to interact with end users and staff in a professional, friendly manner.
Exceptional documentation and communication skills
Bachelor's degree in computer science or related field. Degree may be substituted with equivalent experience
4+ year's experience in information security.
Experience with computer network penetration testing and techniques.
Understanding of firewalls, proxies, SIEM, antivirus, and IDPS concepts.
Ability to identify and mitigate network vulnerabilities and explain how to avoid them.
Understanding of patch management with the ability to deploy patches in a timely manner while understanding business impact.
PHYSICAL DEMANDS:
Receive, process, and maintain information through oral and/or written communication effectively.
Substantial physical movements (motions) of the wrists, hands, and/or fingers.
The person in this position must be able to remain in a stationary position about 50% of the time.
Occasionally move about inside the office to access server rooms, office machinery, or to communicate with co-workers, management, via email, phone, and or virtual communication, which may involve delivering presentations.
Ability to lift, carry, push, crawl, pull, or otherwise move objects. General office work involves sitting most of the time but may involve walking or standing for brief periods of time.
Ability to lift objects and equipment 25-50 pounds.
TRAVEL REQUIREMENTS:
Occasional travel may be required to assess and provide service at other sites in Bonneville's 6 markets that are in 5 states.  Traveling includes overnight stays, for work, training, or conferences.
Bonneville is an equal opportunity employer, and all qualified applicants will receive consideration for employment without regard to race, color, religion, sex, national origin, disability status, protected veteran status, sexual orientation, gender identity, or any other characteristic protected by law. Minority/female/disability PWDNET/veteran are encouraged to apply.
For more information, or to apply now, you must go to the website below. Please DO NOT email your resume to us as we only accept applications through our website.
https://admin.sourcingpro.io/apply/44078/443364/
Responsibilities:
Requirements:
Contact:
For more information, or to apply now, you must go to the website below. Please DO NOT email your resume to us as we only accept applications through our website. https://admin.sourcingpro.io/apply/44078/443364/
You must sign in to apply for this position.
---