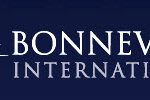 Website Bonneville Denver
Description:
Our company is committed to being trusted voices of light and truth reaching hundreds of millions of people worldwide.
WHO WE ARE:
Bonneville Distribution works closely with the Tabernacle Choir at Temple Square and the Church of Jesus Christ of Latter-day Saints to distribute broadcasts of Music and the Spoken Word and General Conference to a worldwide audience. Our purpose is to help our clients fulfill their mission to bring joy, peace, and healing to their listeners. Building on a rich legacy of radio and TV broadcast, we seek to help the Choir reach its goal of expanding its digital audience from hundreds of thousands to tens of millions.
POSITION PURPOSE:
Bonneville Distribution is looking for a skilled digital marketing analyst to help promote and expand the digital distribution of audio and video content for The Tabernacle Choir.
As a Marketing Strategist/Analyst, you are responsible for extracting, reporting and applying data to implement our digital marketing strategy. You are also responsible for performing detailed platform analytics for The Tabernacle Choir.
As an ideal candidate, you should possess extraordinary analytical skills and an in-depth understanding of  social media and other digital distribution platforms. Furthermore, you should possess good communication skills, and the ability to think outside the box.
This is a hybrid in-person/remote role that requires the employee to regularly work on-site. In order to enter Company premises, individuals must provide proof of vaccination against COVID-19 or evidence of a negative COVID-19 test within the previous seven days.
THE BONNEVILLE EXPERIENCE:
Dynamic team culture that values teamwork, supporting our communities and collaboration
Excellent benefits such as a 401k with matching, with no waiting period
100% employer-funded retirement account, immediately 100% vested
High value health care plans at low prices (Medical, Dental, Disability, FSA, Vision)
We strive to build up, connect, inform and celebrate the communities we work in on and off the air
KEY RESPONSIBILITIES:
Use social/digital analytics tools and data to draw insights and identify opportunities to increase engagement and grow digital audience.
Create, implement and maintain digital marketing strategies to promote The Tabernacle Choir's products and support broader distribution goals.
Create reports from data collected to measure the impacts of our campaigns and digital channels.
Create and deliver polished visuals (dashboards, presentations, etc.) and thoughtful research stories for various audiences.
Maintain client and internal databases.
REQUIRED SKILLS & EXPERIENCE:
3-4 years' experience with social/digital analytics. Strong preference for work experience in media.
Highly effective communicator, collaborator, and problem-solver.
Strong analytical skills and ability to draw insights from data.
Ability to extract and present data from digital platforms (YouTube, Amazon, Facebook, Spotify) and other social tools.
Ability to organize, analyze and interpret data and recommend actions.
Ability to work with moderate supervision, confidential information and be a self-starter.
Capable and willing to resolve unexpected problems and be flexible to perform unscheduled assignments.
A high level of proficiency with computers, software and new technologies.
Highly familiar with the benefits and shortcomings of all types of media including, but not limited to "heritage" media as well as all types of current and emerging social and digital media.
Maintain a valid driver's license and proven ability to safely drive personal vehicle without exposing company to serious liability risks.
Possess excellent oral, written, presentation and interpersonal skills.

PHYSICAL DEMANDS:
Ability to operate a computer.
Receive, process, and maintain information through oral and/or written communication effectively.
Substantial physical movements (motions) of the wrists, hands, and/or fingers.
Lift, move, and carry up to 20 pounds on occasion.
To learn more about how our local media matters and to join our growing team, visit: https://bonneville.com/
As a media company, we are responsible for lifting and inspiring with respect and giving voice to all the communities and clients that we serve.  A diverse and inclusive workforce is crucial to our ability to create and deliver exceptional content, products, and services that represent our communities, and we believe that empowering all our employees to share their ideas and experiences will fuel creativity, innovation, and inspiration.
Bonneville is an equal opportunity employer, and all qualified applicants will receive consideration for employment without regard to race, color, religion, sex, national origin, disability status, protected veteran status, sexual orientation, gender identity, or any other characteristic protected by law. Minority/female/disability PWDNET/veteran are encouraged to apply.
For more information, or to apply now, you must go to the website below. Please DO NOT email your resume to us as we only accept applications through our website.
Responsibilities:
Requirements:
Contact:
For more information, or to apply now, you must go to the website below. Please DO NOT email your resume to us as we only accept applications through our website. https://admin.sourcingpro.io/apply/47931/443364/
You must sign in to apply for this position.
---