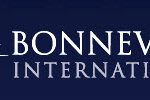 Description:
Our company is committed to being trusted voices of light and truth reaching hundreds of millions of people worldwide.
Who We Are
At Bonneville International, our purpose is to build up, connect, inform, and celebrate communities and families in the markets we serve. As an integrated media company, we provide content, advertising, and digital marketing solutions across 23 radio stations in Denver, Phoenix, Sacramento, Salt Lake City, San Francisco, and Seattle, along with the NBC Affiliate TV station, KSL-TV 5, in Salt Lake. We are responsible for lifting and inspiring with respect and giving voice to all the communities and clients we serve.
We believe that empowering our employees to share their ideas and experiences will fuel creativity, innovation, and inspiration. A diverse and inclusive workforce is crucial to our ability to create and deliver exceptional content, products, and services that represent our communities. We're proud of our history and we want talented people to join us as we continue to grow!
To learn more about Bonneville and how our local media matters, visit: https://bonneville.com/
The position is located Salt Lake City just minutes from the mountains, lakes and everything that outdoor enthusiasts crave. This is the first time in 25 years the position has been open as our Creative Director for commercial production is retiring after an amazing run with Bonneville. The position is for the talented visionary who can hold the creative vision of the stations throughout the whole process from pre-recording to final edit and air. Candidates must have superior post production and editing skills and advanced knowledge of Digital Production. This position is for the ultimate creative with sharp technical acuity and precise organization.
In addition to submitting your credentials please include:
Script samples
Voice/Prodeuction demo
Three different complete commercials you voiced and produced that show's your diversity.
Position Overview
Develop and maintain a production philosophy in harmony with the station's short- and long-term strategy and Bonneville International Corporation's Vision Statement.  Assure all in-house production meets or exceeds the station standard of excellence. Script and commercial creative campaign writing. Screen all announcements for appropriate content, technical flaws and any legal problems and bring questionable material to the attention of the appropriate Program Director. Manage the assistant production manager. The position works with PD's, sales representatives and managers.
Note:
This position is an onsite role that requires the employee to regularly work at our Salt Lake City site. With hybrid when business process requires.
What You Will Do:
Primary job duties will include, but are not limited to:
Responsible for managing the process of creation, writing voicing, scheduling voices and production of all commercial production.
Work in tandem with programming, sales, and traffic daily.
Plan, schedule, and coordinate recording sessions.
Strong and creative third-party script writing and editing.
Creation of audio sizzle reels, audio presentations and any audio required for sales packages.
Brainstorming
Physical Demands
Receive, process, and maintain information through oral and/or written communication effectively.
Manual dexterity and fine motor skills to operate computer keys and general office equipment. Ability to work on a computer for prolonged periods of time.
Sit and/or stand for extended periods of time.
Compensation
$60,000-75,000. Salary to be determined by multiple factors including but not limited to evaluation of the education, experience, knowledge, skills, and abilities of the applicant along with internal equity and alignment with market data.
What We Offer You: Check Out Our Bonneville Benefits!
Employees at Bonneville can enjoy a broad offering of benefits, including:
Robust, affordable medical, dental and vision coverage with no wait period for enrollment
401(k) with Company match, fully vested from day one
Paid leave for new parents under our Medical Maternity and Parental Leave policies
Opportunities to apply for tuition reimbursement
Paid time off for vacation and sick leave in addition to paid company holidays
Paid time off for volunteering
Employer-funded retirement account, fully vested from day one
Employee Assistance Program (EAP) services
Access to an entire team of free financial planners
Matches on contributions to charitable organizations after one year of service
Continuous growth and development opportunities
Dynamic team culture that values teamwork, having fun, and collaboration
Bonneville is an equal opportunity employer, and all qualified applicants will receive consideration for employment without regard to race, color, religion, sex, national origin, disability status, protected veteran status, sexual orientation, gender identity, or any other characteristic protected by law. Minority/female/disability PWDNET/veteran are encouraged to apply.
For more information, or to apply now, you must go to the website below. Please DO NOT email your resume to us as we only accept applications through our website.
https://deseretmanagement.wd1.myworkdayjobs.com/BonSaltLake/job/SLC-Triad-Center/Creative-Services-Director_R5513
Responsibilities:
Requirements:
Contact:
For more information, or to apply now, you must go to the website below. Please DO NOT email your resume to us as we only accept applications through our website. https://deseretmanagement.wd1.myworkdayjobs.com/BonSaltLake/job/SLC-Triad-Center/Creative-Services-Dire
You must sign in to apply for this position.
---