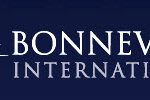 Description:
Our company is committed to being trusted voices of light and truth reaching hundreds of millions of people worldwide.
Who We Are
At Bonneville International, our purpose is to build up, connect, inform, and celebrate communities and families in the markets we serve. As an integrated media company, we provide content, advertising, and digital marketing solutions across 23 radio stations in Denver, Phoenix, Sacramento, Salt Lake City, San Francisco, and Seattle, along with the NBC Affiliate TV station, KSL-TV 5, in Salt Lake. We are responsible for lifting and inspiring with respect and giving voice to all the communities and clients we serve.
We believe that empowering our employees to share their ideas and experiences will fuel creativity, innovation, and inspiration. A diverse and inclusive workforce is crucial to our ability to create and deliver exceptional content, products, and services that represent our communities. We're proud of our history and we want talented people to join us as we continue to grow!
To learn more about Bonneville and how our local media matters, visit: https://bonneville.com/
Bonneville Denver's stations have a long history of serving the Denver area.  Bonneville Denver is KYGO-FM, KOSI-FM, KKFN-FM and ESPN 1600 AM! Join the exciting, fast-paced world of live, local broadcasting.
Position Overview
The Digital Content Producer assists Bonneville Denver's efforts to create and distribute content that supports and reinforces our internal brands.  The role will assist in the creation, production and distribution of content on our stations' digital media platforms, as well as distributing content on our platforms for our clients.  The ideal candidate will help pioneer approaches for online conversation and community engagement. You will identify and advance conversations generated by Bonneville Denver's radio stations; create a culture of collaboration, connecting our station's voice with our most influential listeners; and collaborate with programming, promotions and sales.
Note: Work configurations are subject to change based on business needs and at company discretion.
This position is an onsite role that requires the employee to regularly work at our Denver site.
What You Will Do:
Primary job duties will include, but are not limited to:
Responsible for working in conjunction with programming to consistently manage content published on Bonneville Denver's platforms. This includes, but it not limited to, radio station website, podcast pages, Facebook, Twitter, YouTube, and Instagram
Deep understanding of station brands in order to appropriately publish content
Participate in market's digital marketing efforts, as well as staying on top of trending digital developments
Create Email marketing campaigns
Create and produce social media advertising
Inputting information into Google Ad Manager for our brands as well as our clients.
Creating content in WordPress for station and client contests and events
Video switching and editing capabilities
Create content for use on web/social only platforms as well as create directed targeted ads for clients on our social media business accounts.
Other duties as assigned
Skills and Experience We Are Looking For:
College degree in journalism or Marketing. If no degree, 1-2 years of digital project experience
Prefer 2+ years successful experience working in social media, with a deep understanding of social media techniques and tools
Ability to research and implement new social media practices a significant plus, specifically experience with Facebook and Twitter ads and analytics
Basic knowledge of video production
Must have computer skills and be able to learn new programs.  Must enjoy working with computers and technology
Experience creating appealing content through Facebook, Twitter, Instagram, Snapchat, YouTube and Pinterest
Flexible personality in order to connect news, programming and promotions
Self-motivated, creative individual who can also organize and consistently display good judgement
Capable of performing under stress while meeting company deadlines and needs
Excellent communication abilities
Capable of managing multiple projects in various stages of the project life cycle
Preferred Qualifications
Basic knowledge in pre- and post-production graphics
Willing to work in an entertainment environment
Proficient skills in Adobe Photoshop, Illustrator, InDesign, and basic HTML
Training in digital production, communication, journalism, marketing, business, or related field preferred
Physical Demands
Receive, process, and maintain information through oral and/or written communication effectively
Substantial physical movements (motions) of the wrists, hands, and/or fingers
Sit and/or stand for extended periods of time.
Compensation Range
$17.50 – $21.50/hour
Hourly rate will be determined by an evaluation of the education, experience, knowledge, skills, and abilities of the applicant along with internal and external benchmarks.
What We Offer You: Check Out Our Bonneville Benefits!
Employees at Bonneville can enjoy a broad offering of benefits, including:
Robust, affordable medical, dental and vision coverage with no wait period for enrollment
401(k) with Company match and employer-funded retirement account, both fully vested from day one
Paid leave for new parents under our Medical Maternity (8 weeks) and Parental Leave (8 weeks) benefits
Opportunities to apply for tuition reimbursement
Paid time off for vacation (120 hours accrued per year) and sick leave (80 hours accrued per year) in addition to 12 paid company holidays per year
Paid time off for volunteering (40 hours per year)
Employee Assistance Program (EAP) services
Access to an entire team of free financial planners
Matches on contributions to charitable organizations after one year of service
Continuous growth and development opportunities
Dynamic team culture that values teamwork, having fun, and collaboration
Bonneville is an equal opportunity employer, and all qualified applicants will receive consideration for employment without regard to race, color, religion, sex, national origin, disability status, protected veteran status, sexual orientation, gender identity, or any other characteristic protected by law. Minority/female/disability PWDNET/veteran are encouraged to apply.
For more information, or to apply now, you must go to the website below. Please DO NOT email your resume to us as we only accept applications through our website.
https://deseretmanagement.wd1.myworkdayjobs.com/BonDenver/job/Denver/Bonneville-Denver-Digital-Content-Producer_R5452
Responsibilities:
Requirements:
Contact:
For more information, or to apply now, you must go to the website below. Please DO NOT email your resume to us as we only accept applications through our website. https://deseretmanagement.wd1.myworkdayjobs.com/BonDenver/job/Denver/Bonneville-Denver-Digital-Content-Producer_R5452
You must sign in to apply for this position.
---