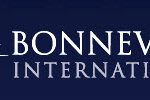 Website Bonneville Denver
Description:
Our company is committed to being trusted voices of light and truth reaching hundreds of millions of people worldwide.
WHO WE ARE:
Bonneville International is an integrated media company, providing advertising and digital marketing solutions across 22 radio stations in Seattle, Phoenix, Denver, San Francisco, Sacramento and Salt Lake City, along with the NBC Affiliate TV station, KSL-TV 5, in Salt Lake.  As a leader in broadcasting and advertising for over 50 years, our purpose is to build up, connect, inform, and celebrate communities and families across our markets.  We're proud of our history, and we want talented people to join us as we continue to grow!
POSITION PURPOSE:
104.3 The Fan (KKFN) and ESPN Denver 1600 (KEPN) are looking for an Assistant Program Director to manage all day-to-day aspects of both radio stations. This person will work closely with the Program Director, helping execute their vision of informing, engaging and entertaining sports fans on broadcast, digital, and social platforms. This position will act as a regular voice, helping to steer the hosts and producers through the topics of the day. The Assistant Program Director will be responsible for assisting the Program Director with a variety of tasks including teaching and coaching, sales deliverables, and creative station strategy.
THE BONNEVILLE EXPERIENCE:
Dynamic team culture that values teamwork, having fun, and collaboration
Continuous growth and development training
Generous vacation and sick policy in addition to paid holidays
Extraordinary benefits such as a 401k with matching, with no waiting period
100% employer-funded retirement account, immediately 100% vested
High value health care plans at low prices (Medical, Dental, Disability, FSA, Vision)
We are focused on contributing to the communities we work in. We encourage our employees through initiatives such as matching for personal charitable giving and fundraising and paid volunteer hours.
KEY RESPONSIBILITIES:
Work with the Program Director to listen to and improve existing station brand.
Directly supervise all hosts, working with program director to coach and improve those talents.
Coach, develop, appraise and direct Executive Producer who will oversee team of producers and board operators.
Work with emerging talents to build strengths and shows that are on-brand and compelling.
Work with Program Director to develop station strategy and share and brainstorm ideas, which could bring about programming continuity.
Understand and implement best practices for ratings success.
Liaison with marketing, sales, and imaging departments to insure all sales deliverables are met.
Work with PD to schedule fill-in talent, producers and board ops for all shows on 104.3 The Fan and ESPN Denver 1600.
Schedule play-by-play events and resolve play-by-play conflicts by coordinating with traffic department and interfacing with our partners and ESPN.
Create and maintain a master schedule for the station that includes events, play-by-play, vacations, holidays etc.
Locate and identify new talent from Denver or other markets.
Oversee and/or assist promotions projects and events.
Attend promotions, sales, digital and other meetings as assigned.
WHO YOU ARE:
Able to work independently at times, but take coaching and direction from management.
Proficiency with computer software programs and social media platforms.
Wide range of sports and entertainment resources and contacts.
Ability to run a radio board.
Understanding of sound production.
Experience finding and booking guests.
Well organized and highly attentive to detail.
Proven ability to handle stress and multi-task.
Excellent time management skills and flexibility.
Work effectively in a team environment.
Familiar with laws on libel and slander and familiar with FCC Rules and Regulations.
Work in compliance with company policies, procedures, and brand.
Project an appropriate professional appearance and demeanor.
Ability to consistently work hours required.  Works more when required to meet deadlines including weekends, evenings, etc.
Maintain confidentiality by not discussing internal matters, company strategies, client's proprietary information, personnel matters, wage and salary information or any sensitive information with clients, competitors, listeners, the media or inappropriately with co-workers, and by not distributing our proprietary research or other information to our competitors.
HIRING COMPENSATION RANGE: $40,000 – $60,000 annually depending on experience and skillset.
To learn more about how our local media matters and to join our growing team, visit: https://bonneville.com/
As a media company, we are responsible for lifting and inspiring with respect and giving voice to all the communities and clients that we serve.  A diverse and inclusive workforce is crucial to our ability to create and deliver exceptional content, products, and services that represent our communities, and we believe that empowering all our employees to share their ideas and experiences will fuel creativity, innovation, and inspiration.
Bonneville is an equal opportunity employer, and all qualified applicants will receive consideration for employment without regard to race, color, religion, sex, national origin, disability status, protected veteran status, sexual orientation, gender identity, or any other characteristic protected by law. Minority/female/disability PWDNET/veteran are encouraged to apply.
For more information, or to apply now, you must go to the website below. Please DO NOT email your resume to us as we only accept applications through our website.
Responsibilities:
Requirements:
Contact:
For more information, or to apply now, you must go to the website below. Please DO NOT email your resume to us as we only accept applications through our website. https://admin.sourcingpro.io/apply/54212/427730/
You must sign in to apply for this position.
---