Full Time
November 16, 2022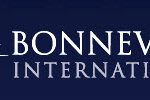 Website Bonneville Communications
Description:
Our company is committed to being trusted voices of light and truth reaching hundreds of millions of people worldwide.
Job Title
News Editors Manager
Job Description
Bonneville International has been a leader in broadcasting for over 50 years, providing leadership that builds up, connects, informs, and celebrates communities and families across our markets. We currently operate 22 radio stations in Seattle, Phoenix, Denver, San Francisco, Sacramento and Salt Lake City, along with the NBC Affiliate TV station, KSL TV 5, in Salt Lake. We're proud of our history, and we want talented people to join us as we continue to grow!
POSITION PURPOSE:
Supervise, coordinate, and participate in video editing to meet the needs of KSLTV and clients.
This is an on-site role that requires the employee to work at our Salt Lake site.
In order to work on Company premises, or with clients / members of the public at other locations, Bonneville employees must provide proof of vaccination against COVID-19 or evidence of a negative COVID-19 test within the previous seven days.
THE BONNEVILLE EXPERIENCE:
Dynamic team culture that values teamwork, supporting our communities and collaboration
Excellent benefits such as a 401k with matching, with no waiting period
100% employer-funded retirement account, immediately 100% vested
High value health care plans at low prices (Medical, Dental, Disability, FSA, Vision)
We strive to build up, connect, inform and celebrate the communities we work in on and off the air
KEY RESPONSIBILITIES:
Assist the Director of Broadcast Operations in creating high quality "on-air" product.
Supervise and coordinate the efforts of KSLTV Video Editing staff.
Provide updated schedules of assigned shifts for KSLTV video editors.
Provide employees with feedback on their performance.
Hire new employees as needed and approved.
Create and implement departmental procedures.
Be able to meet all deadlines and ensure all editors have the skills and workflow understanding to meet all deadlines.
Interface with other departments to promote good relations.
Continually monitor equipment and report any follow-up on any technical problems noted to IT and TV Engineering.
Provide consistent coaching and training to KSLTV Video Editing staff, with emphasis on growth and development of team members, even beyond the duties of an editor.
In conjunction with senior editors, train all editors on operation of editing equipment/software and daily responsibilities.
Develop editor skills and knowledge to achieve high level of expertise.
Ensure editors are knowledgeable of applicable FCC regulations.
Ensure editors have solid journalistic integrity and knowledge of fundamental journalism, including spelling and grammar.
Ensure editors are trained and competent in ENG Receiving, including tuning in live shots via microwave, bonded-mobile devices (Live-U) and satellite upload/download procedures.
Manage and facilitate others in working effectively with the news archive, both online and the file tape library in the basement.
REQUIRED SKILLS & EXPERIENCE:
Good vision, a strong sense of news value and creative abilities in editing techniques.
Be capable and proficient in editing of all types of projects, including hour and half-hour long documentaries.
Ability to work with moderate supervision, confidential information and be a self-starter.
Focus on innovation, continually working toward the most efficient and stable workflows and other methods of automation to assure consistent and effective operation of the department.
Capable and willing to resolve unexpected problems and be flexible to perform unscheduled assignments.
A high level of proficiency with computers, software and new technologies.
Possess excellent oral, written, presentation and interpersonal skills.
Prefer degree in journalism or communications, or equivalent, with an emphasis in broadcast news style writing.
PHYSICAL DEMANDS:
Receive, process, and maintain information through oral and/or written communication effectively.
Substantial physical movements (motions) of the wrists, hands, and/or fingers.
Ability to extend hand(s) and arm(s) in any direction with good eye and hand coordination.
Lift, move, and carry up to 20 pounds on occasion.
To learn more about how our local media matters and to join our growing team, visit: https://bonneville.com/
As a media company, we are responsible for lifting and inspiring with respect and giving voice to all the communities and clients that we serve. A diverse and inclusive workforce is crucial to our ability to create and deliver exceptional content, products, and services that represent our communities, and we believe that empowering all our employees to share their ideas and experiences will fuel creativity, innovation, and inspiration.
Bonneville is an equal opportunity employer, and all qualified applicants will receive consideration for employment without regard to race, color, religion, sex, national origin, disability status, protected veteran status, sexual orientation, gender identity, or any other characteristic protected by law. Minority/female/disability PWDNET/veteran are encouraged to apply.
For more information, or to apply now, you must go to the website below. Please DO NOT email your resume to us as we only accept applications through our website.
https://admin.sourcingpro.io/apply/33852/443364/
Responsibilities:
Requirements:
Contact:
For more information, or to apply now, you must go to the website below. Please DO NOT email your resume to us as we only accept applications through our website. https://admin.sourcingpro.io/apply/33852/443364/
You must sign in to apply for this position.
---