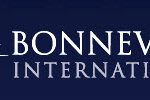 Website Bonneville Communications
Description:
Our company is committed to being trusted voices of light and truth reaching hundreds of millions of people worldwide.
WHO WE ARE: Bonneville International is an integrated media company, providing content, advertising and digital marketing solutions across 23 radio stations in Seattle, Phoenix, Denver, San Francisco, Sacramento and Salt Lake City, along with the NBC Affiliate TV station, KSL-TV 5, in Salt Lake. As a leader in broadcasting and advertising for over 50 years, our purpose is to build up, connect, inform, and celebrate communities and families across our markets. We're proud of our history, and we want talented people to join us as we continue to grow!
POSITION PURPOSE: Produce a show or shows that discuss the issues of the day, relatable and compelling news, and matters important to family and community. Management will assign responsibilities on a regular and/or rotating basis depending upon need and proven capabilities and the need to provide expertise for the future.
This is an on-site role that requires the employee to work at our Salt Lake site.
In order to work on Company premises, or with clients / members of the public at other locations, Bonneville employees must provide proof of vaccination against COVID-19 or evidence of a negative COVID-19 test within the previous seven days.
THE BONNEVILLE EXPERIENCE:
Dynamic team culture that values teamwork, supporting our communities and collaboration
Excellent benefits such as a 401k with matching, with no waiting period
100% employer-funded retirement account, immediately 100% vested
High value health care plans at low prices (Medical, Dental, Disability, FSA, Vision)
We strive to build up, connect, inform and celebrate the communities we work in on and off the air
ESSENTIAL FUNCTIONS & KEY RESPONSIBILITIES:
• Develop and support on-air talk topics and interviews that are compelling, informative, and interesting and adhere to station's format philosophy and the KSL brand
• Contribute creative ideas on show development, topics, and guests, format execution and station promotion
• Strategically use digital elements to enhance audience experience and increase audience engagement
• Regularly post to show's social media accounts using varied and creative content
• Participate in stations' digital marketing efforts and stay on top of trending digital developments
• Work to be well-informed of the radio station's market, different station/program styles, and audience demographics on an ongoing basis
• Maintain a professional and helpful attitude toward other staff members at all times
• Ability to plan, organize, multi-task, set priorities and meet specific deadlines in a fast-paced environment
• Develop and maintain professional and technical capabilities in order to make full use of the tools and opportunities provided by the station and to expand personal contribution to the company
• Is familiar with the rules and industry regulations around radio production; knows when it is necessary, and how to acquire, relevant clearances and licenses
• Other duties as assigned
REQUIRED KNOWLEDGE, SKILLS, & ABILITIES:
• College degree in communications, journalism, marketing or other relevant field OR two years of relevant experience
• Ability to produce talk show topics and support execution that is professional, timely, and compelling
• Knowledgeable and articulate in dealing with current affairs and the news of the day
• Creative in use of sound, production elements, and show ideas to build more interesting presentation
• Enthusiasm for commercial talk radio
• Ability to research and implement new social media practices a significant plus, specifically experience with Facebook and Twitter ads and analytics
• Ability to understand and execute format philosophy and work with a team of other professionals in creating a distinctive sound
• Work effectively in a team environment
• Strong writing skills
• Ability to write web stories from show content
• Stress tolerance: ability to work calmly and effectively under pressure, and to react quickly to changes with sound judgment
• Project an appropriate professional appearance and demeanor
• Maintain positive and cooperative rapport with staff, management and clients
PHYSICAL DEMANDS:
• Receive, process, and maintain information through oral and/or written communication effectively.
• Substantial physical movements (motions) of the wrists, hands, and/or fingers.
• Ability to extend hand(s) and arm(s) in any direction with good eye and hand coordination.
To learn more about how our local media matters and to join our growing team, visit: https://bonneville.com/
As a media company, we are responsible for lifting and inspiring with respect and giving voice to all the communities and clients that we serve. A diverse and inclusive workforce is crucial to our ability to create and deliver exceptional content, products, and services that represent our communities, and we believe that empowering all our employees to share their ideas and experiences will fuel creativity, innovation, and inspiration.
Bonneville is an equal opportunity employer, and all qualified applicants will receive consideration for employment without regard to race, color, religion, sex, national origin, disability status, protected veteran status, sexual orientation, gender identity, or any other characteristic protected by law. Minority/female/disability PWDNET/veteran are encouraged to apply.
For more information, or to apply now, you must go to the website below. Please DO NOT email your resume to us as we only accept applications through our website.
https://admin.sourcingpro.io/apply/33778/443364/
Responsibilities:
Requirements:
Contact:
For more information, or to apply now, you must go to the website below. Please DO NOT email your resume to us as we only accept applications through our website. https://admin.sourcingpro.io/apply/33778/443364/
You must sign in to apply for this position.
---