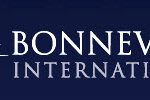 Website Bonneville Communications
Description:
Our company is committed to being trusted voices of light and truth reaching hundreds of millions of people worldwide.
WHO WE ARE: Bonneville International is an integrated media company, providing content, advertising and digital marketing solutions across 22 radio stations in Seattle, Phoenix, Denver, San Francisco, Sacramento and Salt Lake City, along with the NBC Affiliate TV station, KSL-TV 5, in Salt Lake. As a leader in broadcasting and advertising for over 50 years, our purpose is to build up, connect, inform, and celebrate communities and families across our markets. We're proud of our history, and we want talented people to join us as we continue to grow!
POSITION OBJECTIVE: We're looking for an experienced, enthusiastic Executive Producer for Utah's Morning News on KSL NewsRadio. You'll be part of a dynamic team and will have the opportunity to produce daily news content that plays an vital role in our community.
THE BONNEVILLE EXPERIENCE:
Dynamic team culture that values teamwork, having fun, and collaboration
Continuous growth and development training
Excellent benefits such as a 401k with matching, with no waiting period
100% employer-funded retirement account, immediately 100% vested
High value health care plans at low prices (Medical, Dental, Disability, FSA, Vision)
We are focused on contributing to the communities we work in. We encourage our employees through initiatives such as matching for personal charitable giving and fundraising and paid volunteer hours.
To learn more about how our local media matters and to join our growing team, visit: https://bonneville.com/
As a media company, we are responsible for lifting and inspiring with respect and giving voice to all the communities and clients that we serve. A diverse and inclusive workforce is crucial to our ability to create and deliver exceptional content, products, and services that represent our communities, and we believe that empowering all our employees to share their ideas and experiences will fuel creativity, innovation, and inspiration.
Bonneville is an equal opportunity employer, and all qualified applicants will receive consideration for employment without regard to race, color, religion, sex, national origin, disability status, protected veteran status, sexual orientation, gender identity, or any other characteristic protected by law. Minority/female/disability PWDNET/veteran are encouraged to apply.
For more information, or to apply now, you must go to the website below. Please DO NOT email your resume to us as we only accept applications through our website.
https://admin.sourcingpro.io/apply/29682/443364/
Responsibilities:
Requirements:
POSITION REQUIREMENTS AND QUALIFICATIONS: Create bold, aggressive presentation of breaking news stories for radio/digital/social presentation Distribute responsibilities for writing, editing and producing newscasts + digital and social alerts Respond with all available resources to breaking news with urgency, command and self-confidence Utilize station imaging to maximize impact with station branding and team coverage Direct reporters to the scenes of live stories, monitor presentation and provide ongoing feedback Work at a rapid pace with multiple demands, stresses and deadlines Provide leadership to morning staff of multiple anchors, reporters and producers Manage KSL Radio newsroom from approximately 3AM – 10 AM Coordinate with reporters and talk producers to generate breaking news content for KSL talk shows Collaborate with combined newsroom of KSL-TV, KSL.com, and the Deseret News newspaper Observe highest sensitivity to ethical treatment of news stories and the standards of Bonneville International PHYSICAL DEMANDS: Receive, process, and maintain information through oral and/or written communication effectively. Substantial physical movements (motions) of the wrists, hands, and/or fingers. Ability to extend hand(s) and arm(s) in any direction with good eye and hand coordination.
Contact:
For more information, or to apply now, you must go to the website below. Please DO NOT email your resume to us as we only accept applications through our website. https://admin.sourcingpro.io/apply/29682/443364/
You must sign in to apply for this position.
---