Full Time
November 23, 2022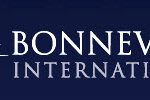 Website Bonneville Communications
Description:
Our company is committed to being trusted voices of light and truth reaching hundreds of millions of people worldwide.
Bonneville International is an integrated media company, providing content, advertising and digital marketing solutions across 23 radio stations in Seattle, Phoenix, Denver, San Francisco, Sacramento, and Salt Lake City, along with the NBC Affiliate TV station, KSL-TV 5, in Salt Lake. As a leader in broadcasting and advertising for over 50 years, our purpose is to build up, connect, inform, and celebrate communities and families across our markets. We're proud of our history, and we want talented people to join us as we continue to grow!
This is a remote role where the employee may report to work in-person on occasion or not at all.
To work on Company premises, or with clients / members of the public at other locations, Bonneville employees must provide proof of vaccination against COVID-19 or evidence of a negative COVID-19 test within the previous seven days.
POSTION PURPOSE:
The Salt Lake Digital Account Manager / Trainer will be responsible to oversee key digital sales accounts, provide client support for those accounts, and grow the digital portfolio for Bonneville Salt Lake. Additionally, the Salt Lake Digital Account Manager / Trainer will train Account Executives in best practices, tools, and other relevant skills for digital sales.
KEY RESPONSIBILITIES:
Manage daily activity of accounts.
Manage assigned client partnerships.
Provide relevant training for Account Executives to improve digital sales capacity across the group.
Work closely with marketing/promotions, programming, digital and business departments to develop and implement successful promotions, charitable events, and entertainment features to ensure they meet partnership goals and objectives and provide maximum return on investment for clients.
Develop strong business relationships with existing and potential key and target accounts.
Confirm the accuracy of sales orders.
Clearly communicate the progress of monthly/quarterly initiatives to internal and external stakeholders.
Work closely with the sales department to manage partnerships, and to ensure that current partners receive superior service and comprehensive fulfillment and execution of all contractual elements
Develop new business with existing clients and/or identify areas of improvement to meet revenue goals.
Forecast and track key account metrics.
Collaborate with account executives to identify and grow opportunities.
Collaborate with account executives to promote retention of customers and overall positive experience with the brand.
REQUIRED SKILLS & EXPERIENCE:
College degree in communications, sales, marketing, related field, or equivalent. Experience in lieu of degree.
Exceptional understanding of digital advertising solutions and metrics.
Previous account management or customer success experience.
Strong written and verbal communication skills.
Strong problem-solving, organization and time management skills.
Ability to work well with sales management, executive management, and other departments.
Track record of developing outstanding external business relationships.
Ability to handle multiple tasks and projects effectively under deadline pressure.
Proficient in Microsoft Office software.
Must be goal-oriented and self-motivated with proven capability of independently organizing, performing work, and assuring follow-through.
PREFERRED QUALIFICATIONS, BUT NOT REQUIRED:
Experience with Wide Orbit.
Broadcast ratings and research.
Experience with digital marketing.
THE BONNEVILLE EXPERIENCE:
Dynamic team culture that values teamwork, having fun, and collaboration
Continuous growth and development training
Extraordinary benefits such as a 401k with matching, with no waiting period
100% employer-funded retirement account, immediately 100% vested
High value health care plans at low prices (Medical, Dental, Disability, FSA, Vision)
We are focused on contributing to the communities we work in. We encourage our employees through initiatives such as matching for personal charitable giving and fundraising and paid volunteer hours.
To learn more about how our local media matters and to join our growing team, visit: https://bonneville.com/
As a media company, we are responsible for lifting and inspiring with respect and giving voice to all the communities and clients that we serve. A diverse and inclusive workforce is crucial to our ability to create and deliver exceptional content, products, and services that represent our communities, and we believe that empowering all our employees to share their ideas and experiences will fuel creativity, innovation, and inspiration.
Bonneville is an equal opportunity employer, and all qualified applicants will receive consideration for employment without regard to race, color, religion, sex, national origin, gender identity, sexual orientation, disability status, protected veteran status, or any other characteristic protected by law. Minority/female/disability PWDNET/veteran are encouraged to apply.
For more information, or to apply now, you must go to the website below. Please DO NOT email your resume to us as we only accept applications through our website.
https://admin.sourcingpro.io/apply/33913/443364/
Responsibilities:
Requirements:
Contact:
For more information, or to apply now, you must go to the website below. Please DO NOT email your resume to us as we only accept applications through our website. https://admin.sourcingpro.io/apply/33913/443364/
You must sign in to apply for this position.
---