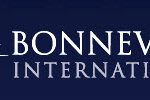 Website Bonneville Communications
Description:
Our company is committed to being trusted voices of light and truth reaching hundreds of millions of people worldwide.
WHO WE ARE:
Bonneville International is an integrated media company, providing advertising and digital marketing solutions across 22 radio stations in Seattle, Phoenix, Denver, San Francisco, Sacramento, and Salt Lake City, along with the NBC Affiliate TV station, KSL-TV 5, in Salt Lake.  As a leader in broadcasting and advertising for over 50 years, our purpose is to build up, connect, inform, and celebrate communities and families across our markets.  We're proud of our history, and we want talented people to join us as we continue to grow!
POSITION PURPOSE:
Contribute to the team as a program host for both legacy and digital audio and video distribution.  In collaboration with show unit (co-host, producers, contributors) hosts must deliver remarkable stories in an interesting and entertaining style that attracts the targeted audience, building radio ratings and online users.   Hosts will be charged with creating exclusive content and regularly contributing to Bonneville Denver digital platforms including, but not limited to regular blogs, podcasts and/or videos, online listener chats, and use of various other social media platforms, in addition to potential emerging digital technologies.  Host must perform all responsibilities in a professional manner consistent with Bonneville Denver formats, policies, procedures, FCC rules and regulations and the Company's Core Values and Mission.
THE BONNEVILLE EXPERIENCE:
Dynamic team culture that values teamwork, having fun, and collaboration
Continuous growth and development training
KEY RESPONSIBILITIES:
Deliver an informative, entertaining, and engaging on-air presentation that connects with the target audience
Participate in promotional appearances and maintain a strong listenership. Contributing to the Company's digital initiatives (blogs, podcasts, online listener chats, videos, etc.), accomplishing goals; being an asset to the team and reviewing performance with management on a regular basis.
Maintain technical knowledge by understanding studio equipment; informing management of needed repairs; participating in professional societies; reviewing professional publications.  Able to prepare and deliver performances including the recording, editing and playback of telephone calls, the preparation of recorded "bits" and other show elements and the operation of the control room console and studio equipment.
ENHANCE TEAM PERFORMANCE by always behaving in a professional manner; constantly looking for methods of improvement; attending staff meetings; contributing ideas.
MEET CLIENTS' NEEDS by being available when needed; building a positive rapport; exhibiting a positive attitude; being knowledgeable about the Station, Bonneville International Corporation; understanding and upholding Company values and mission statement.
WORK IN COMPLIANCE with Company policies and procedures; work effectively in a team environment; maintain a positive and cooperative rapport with staff, management, and clients; consistently work hours required (working more  when required to meet deadlines including weekends, holidays, evenings, odd hours, etc.); project an appropriate professional appearance and demeanor; continued personal and professional growth, takes direction and coaching from those assigned by management; perform other duties as assigned.
PLANS, PREPARES, PRODUCES AND DELIVERS content in an entertaining and professional manner in a style consistent with standards of performance as established by the Program Director.
UNDERSTAND AND ADHERE TO policies and FCC Rules and Regulations which pertain to announcers, particularly, but not limited to Sections 315, 317 and 508.
11.   Maintains confidentiality of company information and trade secrets.
WHO YOU ARE:
Ability to build audience by connecting on a personal level with listeners/users and generating loyalty.
Working knowledge of sports with the ability to create and deliver an entertainment and sports information program.
Adept with guest interviews, callers, and in public hosting live events.
Keep up-to-date and in-tune with local and national topics and trends.
Ability to work in a fast and concise manner under pressure.  Demonstrated ability to present live and ad-lib unscripted content with continuity, meaning and clarity.
Ability to maintain confidentiality by not discussing internal matters, company strategies, client's proprietary information, personnel matters, wage and salary information or any sensitive information with clients, competitors, listeners, the media or inappropriately with co-workers, and by not distributing our proprietary research or other information to our competitors.
Ability to consistently work hours required.  Works more when required to meet deadlines including weekends, evenings, etc.
HIRING COMPENSATION RANGE: $25.00-$50.00/hour depending on experience
PHYSICAL DEMANDS:
Receive, process, and maintain information through oral and/or written communication effectively.
Substantial physical movements (motions) of the wrists, hands, and/or fingers.
Ability to extend hand(s) and arm(s) in any direction with good eye and hand coordination.
Lift, move, and carry up to 20 pounds on occasion.
To learn more about how our local media matters and to join our growing team, visit: https://bonneville.com/
As a media company, we are responsible for lifting and inspiring with respect and giving voice to all the communities and clients that we serve.  A diverse and inclusive workforce is crucial to our ability to create and deliver exceptional content, products, and services that represent our communities, and we believe that empowering all our employees to share their ideas and experiences will fuel creativity, innovation, and inspiration.
Bonneville is an equal opportunity employer, and all qualified applicants will receive consideration for employment without regard to race, color, religion, sex, national origin, disability status, protected veteran status, sexual orientation, gender identity, or any other characteristic protected by law. Minority/female/disability PWDNET/veteran are encouraged to apply.
For more information, or to apply now, you must go to the website below. Please DO NOT email your resume to us as we only accept applications through our website.
Responsibilities:
Requirements:
Contact:
For more information, or to apply now, you must go to the website below. Please DO NOT email your resume to us as we only accept applications through our website. https://admin.sourcingpro.io/apply/35373/427730/
You must sign in to apply for this position.
---