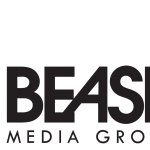 Description:
Description:  Beasley Media Group, LLC is hiring a full-time Promotions Coordinator to work with all five Beasley stations: Country 102.5, 98.5 The Sports Hub, 105.7 WROR, ROCK 92.9, and HOT 96.9.  We are looking for an outgoing, hardworking, and creative individual with a strong interest in events and grassroots marketing to join our team.
Responsibilities:
Responsibilities include but are not limited to, the following: ·       Oversee the Beasley Street Team for all station events including scheduling of staff, coordination of on-site logistics, and execution of events ·       Work directly with the Sales, Marketing, and Programming departments on creating and executing sales marketing campaigns ·       Responsible for Street Team recruitment and training ·       Organize and maintain all promotional giveaways ·       Update and maintain each station's events calendar on their respective websites ·       Maintaining station equipment and vehicles ·       Assist in creating engaging social media content from station events
Requirements:
Candidates must have a minimum of two years of promotional experience (media experience preferable), excel in customer service, and be a proven team player.  Flexibility and availability for nights and weekends are a must. Proficiency in Microsoft Office (i.e., Word, Excel, PowerPoint) and Creative Adobe Suite (i.e., Photoshop, Audition) is necessary.  In addition, candidates must be efficient in WordPress or other web CMS platforms, as well as social scheduling platforms.  Excellent communication skills, writing skills, problem-solving skills, and creativity are integral to this position.
Contact:
To apply, please mail or email your resume, cover letter to: https://bbgi.com/boston-job-form/ Beasley Media Group, LLC Attn: Human Resources – Promotions Coordinator 1075 Main Street, Suite 300 Waltham, Ma 02451