Part Time
Must be a full time college student attending an accredited college and in/entering their junior or senior year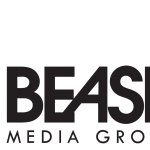 Beasley Media Group
Description:
Boston's 105-7 WROR, 80s & more is looking for an enthusiastic paid intern to join the ROR Morning Show with Bob Bronson, LBF and Brian.
Responsibilities:
You will assist the executive producer with all aspects of the show including screening listener calls, editing audio and show planning.  Write, edit and post web content to the WROR website, and post blogs, audio and video on social media.  Needs to juggle multiple tasks and must like to get up EARLY!  The hired candidate will work up to 20 hours per week during morning show hours (weekdays 5:30am-10am).
Requirements:
·         Attending an accredited college and in/entering their junior or senior year; ·         Sound editing knowledge (Adobe Audition, Sound Forge, Pro Tools, Vox Pro, or similar software); ·         Social media savvy; ·         Knowledge of Word Press and web platforms is helpful; ·         Strong communication skills. * Mass Broadcasters Association requirements: Be entering their junior or senior year at an accredited college or university. – Be majoring in broadcasting, communications, electronic media, marketing or other broadcast-related fields. – Have good computer skills, excellent written and verbal communication abilities and knowledge of current events. A 3.0 GPA or above is recommended. – Interview with prospective station(s). – Be a Massachusetts resident OR a non-resident student currently attending an accredited college or university in the Commonwealth.
Contact:
To apply, email or mail your resume and cover letter to: https://bbgi.com/boston-job-form/ Beasley Media Group, LLC Attn: Human Resources 55 Morrissey Blvd. Dorchester, MA 02125
You must sign in to apply for this position.
---