Full Time
Vaccination – Condition of Employment As a company we have a responsibility to ensure the safety of our employees, their families, and the communities we serve. Beasley employees share this responsibility. Accordingly, we will be requiring all employees to be fully vaccinated by November 1st, excepting those with religious or medical accommodations. If hired, you will be required to provide proof of vaccination. If you are not vaccinated, or partially vaccinated currently, but willing to become fully vaccinated by November 1st, we invite you to still apply. Individuals who cannot be fully vaccinated due to a sincere religious belief or medical disability may request an accommodation. We request that you refrain from discussing religious beliefs or medical conditions during the interview process. If you believe you need an accommodation, you will have an opportunity to submit your request during the interview process. All requests for accommodation will remain confidential. We cannot guarantee that all request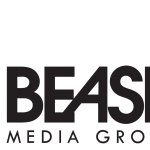 Website Beasley Media Group Beasley Media Group
Beasley Media Group
Description:
Beasley Media Group Boston has a unique opportunity for a Sales Assistant, capable of managing multiple projects for our sales teams at HOT 96.9, 98.5 The Sports Hub, Rock 92.9, Country 102.5, and 105.7 WROR.  You will be working in a fast-paced and rewarding environment, responsible for properly executing our marketing campaigns.
About the Job
The Sales Assistant is responsible for supporting the day-to-day functions of our sales team including client and seller requirements.  You will manage from start to finish, on air campaigns, event marketing, consumer promotions, digital promotions and administrative responsibilities on behalf of our Sales and  Business Team.
Responsibilities:
Essential Duties and Responsibilities: ·       Sales Assistant Overview: assist in planning, managing, and coordinating promotions through all facets of marketing including, but not limited to: ·       Supporting the National Sales Manager, Director of Sales, General Sales Managers and AE's ·       Interacting with National and Local clients and Account Executives ·       Typing copy, presentations, and various other correspondence for sales staff ·       Inputting orders accurately to ensure client partners campaigns run seamlessly ·       Managing logistics ·       Executing promotions from start to finish ·       Creating professional recaps. ·       Develop and manage partnerships that are innovative, consumer-driven, and profitable. ·       Act as a brand ambassador for our clients and Beasley Media Boston at many events and promotions Additional Duties and Responsibilities: ·       Other duties as assigned by supervisor consisting of managing details and responsibilities associated with current active accounts and lead generation for sellers to acquire new business
Requirements:
Knowledge, Skills and Abilities: ·       Bachelor's degree highly preferred ·       Media background or promotional agency background preferred ·       Creative Skills: The ability to think out of the box when developing and executing promotions ·       Ability to work under tight deadlines ·       Resourcefulness to improvise and adapt to deal with daily challenges via creative problem solving ·       Project management experience preferred ·       Communication Skills: Excellent written, verbal, and interpersonal communication skills are a requirement. You will work with diverse audiences and work cross-functionally for results while collaborating with internal and external partners and enthusiastically champion support for projects and ideas that are to be executed. ·       Keen attention to detail ·       Strong analytic, strategic, and creative thinking, team leadership, planning, organizing, problem solving skills are a must. ·       PowerPoint Master, Photoshop, and HTML skills a plus
Contact:
To apply, please either mail or upload your resume, cover letter to : https://bbgi.com/boston-job-form/ Beasley Media Group, LLC Attn: Boston Sales Assistant Position 55 Morrissey Blvd. Boston, MA 02125 No phone calls please
You must sign in to apply for this position.
---