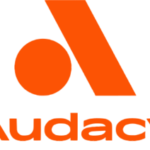 Website Audacy Phoenix
Description:
Audacy Phoenix is seeking a bright, energetic, self-starter for a Sales Coordinator position. We are looking for a professional, detail oriented individual who can multi-task and has exceptional organizational and computer skills to support Sales Managers and Sales Staff and act as a liaison between Account Executives and clients when appropriate. You must have a keen interest in launching a sales career and be capable of multi-tasking for a variety of personalities in a lively fast paced environment.
Audacy offers full time employees with a comprehensive benefits package to include:  health care coordinator, medical, dental, vision, telemedicine, flexible spending accounts, health savings account, disability, life insurance, critical illness, hospital indemnity, accident insurance, paid time off (sick, vacation, personal, parental, volunteer), 401(k) retirement plan, discounted employee stock purchase, student loan payment assistance program, legal assistance, life assistance program, identity theft protection, discounted home and auto insurance, and pet insurance.
Responsibilities:
What You'll Do:
Support the Sales team and performing daily office functions
Create sales presentations by compiling data; developing presentation formats and materials; creating and/or maintaining one-sheets and media kits
Maintain account lists, client database and sales contract book
Update managers by consolidating, analyzing and forwarding daily action summaries
Obtain local invoices for clients/agencies as needed; interacting closely with Traffic Department to ensure smooth execution of sales orders and track down missing copy and instructions
Resolve order and inventory problems by investigating data and history; identifying alternate means for filling orders; notifying managers and customers
Work as a team with other departments, individuals. Collaborate with other departments to gather and arrange information needed for client pitches
Work to improve internal communication within the departments
Attend sales meetings, training sessions and station events as needed
Consult, collaborate and brainstorm with sales team on big ideas and lead generation
Requirements:
We look for individuals who have demonstrated the following qualities in their academic, extra-curricular and work experiences:
Energetic and confident with the ability to think and learn on-the-spot
Professionally polished, poised and determined
A motivated self-starter and independent worker
Able to effectively utilize research in presentations
Fast-paced, self-driven, assertive and results orientated
Skilled with a high degree of time management and organizational skills
Able to work effectively and efficiently under pressure and stress
Able to demonstrate initiative and the ability to manage one's business with minimal supervision
A valid driver's license, satisfactory completion of a motor vehicle record check, and, if the position requires use of applicant's own vehicle, proof of insurance, is required.
Experience with Salesforce, Google Tools and MS Office tools. Wide Orbit and other traffic software experience is a plus. Able to easily adapt to new software programs as may occur from time to time based on industry standards and market needs.
Contact:
Apply online

Please upload resume and apply at https://careers-audacy.icims.com/

You must sign in to apply for this position.
---