Full Time
February 20, 2023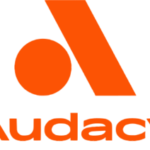 Website Audacy Phoenix
Description:
Audacy Phoenix has created an exciting digital division focused on providing local and regional businesses best-in-class solutions designed to help them aggressively compete across the web.  Candidates for the Digital Sales Manager must have sales experience in the digital space and be able to step in and drive the company's revenue.  The candidate must be able to demonstrate a strong understanding and history of new business development; lead generation, pipeline management and management of teams.
Responsibilities:
What You'll Do:
Participate on sales calls with their team of Audacy Account Executives
Personally consult local and regional businesses to understand their needs and aspirations so that tailored solutions can be designed, implemented and executed.
Execute an overall business plan and sales strategy that ensures attainment of digital revenue goals.
Continuous training of Audacy sales process, products, operations and the Audacy sales story.
Provide feedback to the internal Digital Agency regarding opportunities to improve the overall product offering and general positioning of the company's product suite.
On-going consultation with sold clients regarding the performance of their purchased campaigns.
Adhere to all company policies, procedures and business ethics codes.
Responsible for achieving market digital sales goals.
Educate sales managers and account executives on digital tools and opportunities.
Hire and manage dedicated digital sales staff to sell digital properties.
Create digital programs for client presentations.
Develop innovative solutions to meet clients' digital marketing needs.
Additional duties and responsibilities may be assigned as necessary.
Requirements:
Required
:
Must have 2+ years of media-related experience selling digital platforms as well as previous sales management experience; prior radio experience preferred.
Must be familiar with prevailing internet technologies such as HTML, streaming media, ad tagging, Flash, podcasting, blogging, RSS, etc.
Excellent organizational skills, the ability to multi-task and the ability to meet deadlines are required.
Must be proficient in Microsoft Office (Word, Excel, and PowerPoint) and be able to create polished sales presentations.
Excellent presentation skills are required as are strong written and oral communication skills.
4 year degree preferred.
A valid driver's license, satisfactory completion of a motor vehicle record check, and, if the position requires use of applicant's own vehicle, proof of insurance, is required
Contact:
Apply Online

Please upload resume and apply at https://careers-audacy.icims.com/

You must sign in to apply for this position.
---