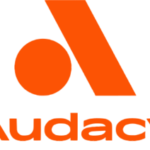 Description:
Audacy Hartford has an immediate opening for a Sales Assistant to join our group of stations. The Sales Assistant provides administrative support to Sales Managers and Account Executives
Responsibilities:
The Sales Assistant provides administrative support to Sales Managers and Account Executives. This high-energy position works closely with other departments and clients while juggling multiple projects in a fast-paced, deadline-oriented environment.  
Requirements:
Proficiency in MS Office products, Illustrator, Photoshop, Google Workspace, and a strong attention-to-detail is required. Individual must have heavy graphics experience. Required/Preferred: • Proficiency in Microsoft Office products & Google Workspace. • Knowledge of Google Suite (Gmail, Drive, Google Sheets) a plus • Proficient in Illustrator and Photo Shop, Adobe suite • Must have heavy graphics experience. • Knowledge of sales and media software, such as WideOrbit and vCreative, preferred. • Ability to create professional, compelling sales presentation materials. • Strong written and verbal communication skills. • Must have strong organizational skills with high attention to detail, accuracy and follow-through. • Resourceful, proactive, and highly dependable multi-tasker, with the ability to maintain confidentiality. • Ability to prioritize and adapt efficiently in a fast-moving environment to complete tasks without compromising quality. • Excellent interpersonal skills to effectively work in a team environment as well as communicate in a professional manner with clients. • High School Diploma or equivalent required; Associate or Bachelor's Degree in related field preferred. • Minimum of two years related work experience that includes a sales support or customer service background, preferably in areas of Media sales, Promotions, or Executive Administrative support.
Contact:
Apply Online

Apply Online at https://careers-audacy.icims.com/jobs/5131/sales-assistant/job Audacy is an Equal Opportunity and Affirmative Action Employer. Audacy affords equal employment opportunity to qualified individuals regardless of their race, color, religion or religious creed, sex/ gender (including pregnancy, childbirth, breastfeeding, or related medical conditions), sexual orientation, gender identity, gender expression, national origin, ancestry, age (over 40), physical or mental disability, medical condition, genetic information, marital status, military or veteran status, or other classification protected by applicable federal, state, or local law, and to comply with all applicable laws and regulations. Consistent with our commitment to equal employment opportunity, we provide reasonable accommodations to qualified individuals with disabilities who need assistance in applying electronically for a position with Audacy, unless doing so would impose an undue hardship. To request a reasonable accommodation for this purpose, please call 1-610-660-5614. Please note that this phone number is to be used solely to request an accommodation with respect to the online application process. Calls for any other reason will not be returned. Reasonable accommodation requests are considered on a case-by-case basis.

You must sign in to apply for this position.
---