Full Time
October 22, 2022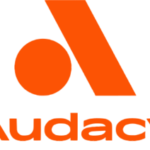 Website Audacy Hartford
Description:
Audacy Hartford is looking for ambitious, energetic, and outgoing individuals to join our Promotions & Experiences Team! You'll help represent 4 incredible brands in Hartford, CT: Hot 93.7/WZMX, Lite 100.5 WRCH, 1080 WTIC NEWSTALK and 96.5 WTIC-FM.
This is a part-time, flex schedule position with a great organization that allows you to get your foot in the door in a fast-paced, industry-leading, Media Company. The Promotions Assistant/Street Team position here in Hartford is unlike any other – this market allows the opportunity to both showcase and enhance a multitude of desired skill sets including in-field marketing, event production, live broadcast assistance, photography, videography, editing, social media coordination, office assistance and more. You'll be the face, heart, and soul of 4 powerful brands serving at the forefront of listener interactions, concerts, sport and lifestyle events, and much more.
Responsibilities:
Our Promotions Assistant/Street Team is responsible for spreading the word and passion for our stations and brands to the masses by taking to the street! You will assist with everything from in-office support such as preparing and executing on-air, online, and on-site contests, contacting winners, processing winner paperwork, and more, to working live events, appearances, social media posting and remote broadcasts assisting with setup, teardown, on-site activations, audio/video equipment, driving station vehicles, and more! We are looking for energetic, dependable, flexible team members who use sound judgement and have an outgoing personality that are ready to roll up their sleeves, learn, work hard, and have fun doing it! If you love music, sports, entertainment, culture, and you have a knack for "figuring it out" and "getting it done", we have a team ready to enhance and improve your skills while providing an opportunity to learn and grow in a fast-paced industry. The Promotions Assistant/Street Team is responsible for the following, including but not limited to: Execute on-site promotional events and coordinate/manage clients and listeners on-site. Social media posting for the 4 brands including Instagram and Facebook. Set up, break down, and transport promotional event equipment as required. Set up and run audio and other types of equipment during an event. Hang banners and other staging elements at events. Record events (ex. photos, videos, and audio) for purposes such as social media platforms and recap of the event. Responsible for fulfilling winner release forms and other waivers when needed for an event. Maintain promotional equipment and vehicles in a clean and neat manner; Check email daily; attend mandatory meetings on time; be able to work weekends, holidays, and blackout dates (specified by Promotions Director/Manager). Must be available to work Fridays, Saturdays, and Sundays May need to work with little notice. Must be 18 or older.
Requirements:
Requirements: A positive attitude, and willingness to be a team player. Valid Driver's License with a good record and ability to drive promotional vehicles to and from events. Ability to lift and/or carry equipment. Professional appearance and punctuality. Reliable and dependable mode of transportation. High School Diploma or GED. Preferred: • Experience using Google Workspaces (Gmail, Google Drive, Google Calendar, etc.) is a plus. • Proficiency in social media applications such as Instagram, Facebook and Tik Tok. • Knowledge of promotions software, including but not limited to Vibes (mobile contesting), (web contesting and user-generated content engine) and PromoSuite (promotion management software) a plus. • Experience working with the general public is preferred.
Contact:
Apply Online

Apply Online at https://careers-audacy.icims.com/jobs/4585/promotions-assistant/job Audacy is an Equal Opportunity and Affirmative Action Employer. Audacy affords equal employment opportunity to qualified individuals regardless of their race, color, religion or religious creed, sex/ gender (including pregnancy, childbirth, breastfeeding, or related medical conditions), sexual orientation, gender identity, gender expression, national origin, ancestry, age (over 40), physical or mental disability, medical condition, genetic information, marital status, military or veteran status, or other classification protected by applicable federal, state, or local law, and to comply with all applicable laws and regulations. Consistent with our commitment to equal employment opportunity, we provide reasonable accommodations to qualified individuals with disabilities who need assistance in applying electronically for a position with Audacy, unless doing so would impose an undue hardship. To request a reasonable accommodation for this purpose, please call 1-610-660-5614. Please note that this phone number is to be used solely to request an accommodation with respect to the online application process. Calls for any other reason will not be returned. Reasonable accommodation requests are considered on a case-by-case basis.

You must sign in to apply for this position.
---