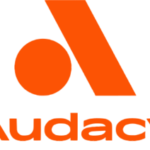 Description:
WTIC Newstalk 1080 (Connecticut's number one radio news operation) is looking for an experienced, energetic, enthusiastic and creative team player for an Full Time News Anchor/Reporter position.
Extensive experience is not necessary, but this is not a training position.
Qualified candidates must have some experience doing radio news.
Audacy offers full time employees with a comprehensive benefits package to include: health care coordinator, medical, dental, vision, telemedicine, flexible spending accounts, health savings account, disability, life insurance, critical illness, hospital indemnity, accident insurance, paid time off (sick, vacation, personal, parental, volunteer), 401(k) retirement plan, discounted employee stock purchase, student loan payment assistance program, legal assistance, life assistance program, identity theft protection, discounted home and auto insurance, and pet insurance.
Responsibilities:
What you will do:
Anchoring top and bottom hour newscasts
Operating the audio board
Going out on location to cover news events
Writing stories
Updating our website and assisting preparations for newscasts.
Requirements:
Required & Preferred:
Applicants must be good writers
Have the ability to deliver news with an edge, quickly and concisely;
Have some experience with audio boards
Have an understanding of digital editing
Good judgment
Ability to handle several tasks at a time
Be a self-starter and possess a commitment to local news.
Must be 110% reliable and have a strong sense of responsibility
Must be able to work nights, overnights, weekends, and holidays. This will include occasional overnight shifts.
A valid driver's license, satisfactory completion of a motor vehicle record check, and, if the position requires use of applicant's own vehicle, proof of insurance, is required.
Contact:
Apply Online

Apply Online at https://careers-audacy.icims.com/jobs/5146/news-anchor-reporter/job Audacy is an Equal Opportunity and Affirmative Action Employer. Audacy affords equal employment opportunity to qualified individuals regardless of their race, color, religion or religious creed, sex/ gender (including pregnancy, childbirth, breastfeeding, or related medical conditions), sexual orientation, gender identity, gender expression, national origin, ancestry, age (over 40), physical or mental disability, medical condition, genetic information, marital status, military or veteran status, or other classification protected by applicable federal, state, or local law, and to comply with all applicable laws and regulations. Consistent with our commitment to equal employment opportunity, we provide reasonable accommodations to qualified individuals with disabilities who need assistance in applying electronically for a position with Audacy, unless doing so would impose an undue hardship. To request a reasonable accommodation for this purpose, please call 1-610-660-5614. Please note that this phone number is to be used solely to request an accommodation with respect to the online application process. Calls for any other reason will not be returned. Reasonable accommodation requests are considered on a case-by-case basis.

You must sign in to apply for this position.
---