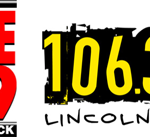 Description:
Alpha Media – Lincoln, Nebraska is seeking a dynamic, results-oriented Integrated Marketing Consultant (Sales) to join our rapidly growing Integrated Sales division.  The ideal candidate will have established client relationships, a proven track record of success selling multiple forms of media and possess business development skills. You should demonstrate extensive knowledge of how to incorporate well rounded marketing plans to get a client's messaging in front of the right audience including radio, digital; omnichannel/multi-channel campaigns, core products and services such as OTT/CTV, targeted display, streaming audio, SEO/SEM, mobile, social, and websites among others.
Responsibilities:
Responsibilities for this position include:
Generating new business and growing existing clients
Customizing marketing solutions integrating multiple channels of marketing that meet the client's key marketing objectives, such as branding and awareness, building engagement and conversion driven campaigns
Coordinate and collaborate with our Radio and Digital Services teams to achieve client objectives
Analyze and coordinate with our execution team to assure KPIs are being met
Analyze and understand higher level reporting metrics such as web traffic, CPA, engagement rates, ROI/ROAS, to be reviewed with client
Embracing and championing company initiatives and utilizing tools provided to succeed
Participating in weekly sales meetings and training sessions
Inputting client orders and working with both production teams and the client success team to collect all needed information/creative to successfully launch and manage campaigns
Ensuring attainment of monthly, quarterly and annual budget goals
Requirements:
Requirements of this position include the following:
A demonstrated knowledge of marketing strategy for scheduling radio campaigns, digital media products, tactics and how to sell them
A minimum of 3 years of sales experience
A proven track record delivering strong and consistent sales growth while consistently exceeding revenue goals
Strong written and oral communication/presentation skills
Ability to thrive in a fast-paced, high-growth, rapidly changing culture and environment. Stress tolerance especially with tight deadlines financial pressures
The role requires an enthusiastic and hardworking person who exudes passion for Alpha Media's unique platform and value proposition
This position requires a fully insured personal vehicle and valid driver's license
Contact:
Apply online at www.alphamediausa.com/careers
You must sign in to apply for this position.
---