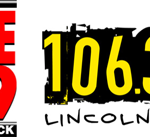 Website Alpha Media LLC
Description:
Alpha Media is looking for a full-time experienced Engineer for our Lincoln and Columbus-based properties in Nebraska. Reporting to the Market Manager(s), the Engineer will assist with the maintenance of equipment, maintaining broadcast systems and technologies, build-out projects, and ensuring FCC compliance. The ideal candidate will be familiar with radio-related technologies including, but not limited to, networking and IT, PC/software maintenance and repair, AM and FM transmitter repair and install, VHF and UHF radio technology, digital and analog audio, EAS equipment, and studio equipment maintenance. The candidate must be driven, able to multitask, balance priorities, take direction, possess excellent communication skills, and enjoy a fast-paced and deadline-driven environment. The position is capable of being remote; however, regular travel to assigned market facilities for maintenance and routine inspection is required.
Alpha Media is a diverse multimedia company sharing your favorite music, sports, and news across a variety of platforms. Whether it's on your phone, desktop, tablet, Alexa, Google Home, or in your car, our stations will enhance your journey. We hire and retain top talent who are unique, innovative, and vibrant. We believe in creating progressive products, world-class events, and building strong relationships in our communities.
Headquartered in Portland, Oregon, Alpha Media owns or operates over 200 live broadcast radio stations and digital properties covering all formats serving 44 markets across the United States. In addition to our over-the-air broadcasts, Alpha audio products can be heard across multiple platforms, including all major smart devices. Strong relationships with our listeners and clients in the communities where we live and work keep Alpha Media true to its local-first heritage. www.alphamediausa.com.
Preference may be given to candidates who meet the above requirements plus have the following:
Experience with WideOrbit Automation for Radio.
Experience with Axia AoIP
Experience with Directional AM Systems.
Knowledge of telephone systems and cellular.
SBE, Microsoft, and CompTIA Certifications.
Associates or Technical Degree in Broadcast Engineering Technology or related field or an equivalent combination of education and work experience.
Previous experience in broadcast media.
Benefits:
Alpha Media invests in people who invest in themselves and offers employees a competitive package of health and welfare benefits.
Medical, Dental & Vision Insurance coverage
401(k) Discretionary Employer Match
Paid Vacation and Holidays
Alpha Cares – volunteer hours
Pet Adoption Subsidy
Alpha values Integrity, a Can Do Attitude, Passion, Competitiveness, Creativity and embraces that work can be FUN.  If these qualities are important to you and you feel you check off the qualities we are looking for, submit your cover letter and resume ASAP by clicking the Apply button.
Alpha Media is an equal opportunity employer and participates in E-Verify.
Responsibilities:
Responsibilities of this position may include the following: Work closely with our sales teams to help them create and develop results-driven. Keep our facilities FCC compliant in the terms of engineering. Maintain terrestrial radio stations, tower sites, rack rooms, studios, production rooms, voice tracking studios, and streaming machines. Maintain business office computer network as needed. Including interfacing traffic with our on-air products for log delivery. Provide weekly updates on engineering issues to the Market Manager/Operations Manager. Maintain and repair all technical and electronic equipment at the studios and transmitter sites with a proactive approach to problem-solving. Install, monitor, and perform maintenance on control consoles, audio routers, recording equipment, microphones, digital audio systems, transmitters, antenna systems, meters, control systems, and remote equipment, including accurate record keeping. Maintain, troubleshoot, and repair local computer infrastructure to include local area networks, on-air automation systems, and office workstations. Assist with, as necessary, the technical needs at remote broadcasts and live performances. Interact with management and staff at all levels in a personable, professional manner. Other duties as assigned by the Market Manager.
Requirements:
Requirements of this position include: Knowledge of all applicable FCC rules and regulations. Experience in computer-based broadcast automation. Experience with cluster-wide studio equipment and operations, audio routing and distribution of analog, digital and audio-over-IP protocols, EAS, satellite receivers, studio telephones and broadcast IT systems. Proficiency in basic electronics theory and principles including Ohm's law and the ability to read schematics. Ability to use test equipment, i.e. Multimeters, Oscilloscopes, Spectrum Analyzers, and field strength meters in troubleshooting. Ability to work independently to troubleshoot and repair high-power AM and FM transmitting facilities including troubleshooting down to the component level when practical. Knowledge of telephone systems and protocols including POTS, ISDN, T1, DSL, VoIP and PRI circuits. Knowledge of building systems, HVAC, electrical, UPS, and standby generators. Possess IT skills including PC/server troubleshooting and repair as well as knowledge of TCP/IP, UDP and local area networking. Proven ability to communicate technical information and interact easily with all levels of staff. Current SBE membership. Able to be on-call after hours for emergencies or routine maintenance as needed. Must possess a valid driver's license and current vehicle insurance. Must be 21 years of age or older. Physical requirements: Ability to lift and/or move loads up to 50 lbs. Ability to climb ladders and work on elevated surfaces.
Contact:
Apply at https://www.alphamediausa.com/careers/
You must sign in to apply for this position.
---