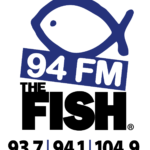 Website 94FM The Fish
Safe for the Whole Family - Nashville's Christian Music Station
Description:
Salem Media Group / 94FM The Fish in Nashville currently has an opening for a full-time Sales Coordinator.  This is a professional opportunity that handles a wide array of duties that serve and support our team of radio and digital advertising account executives in their selling efforts.
Duties of the Sales Coordinator include but are not limited to:
Creating advertising contract schedules
Working heavily with Excel spreadsheets
Preparing and/or contributing to PowerPoint sales presentations, proposals and media kits
Coordinating campaign details with all entities and departments impacted, including the Today's Christian Music Radio Network, CCM Magazine, and 94FM The Fish.
More specifically, the Sales Coordinator takes the concepts and packages sold by the advertising account executives and clearly organizes them via the appropriate paperwork, which is then distributed to the advertisement scheduling ("traffic") department which is charged with "making the concepts happen."
Our account executives are among the best in the business.  As a result, our selling environment is extremely fast-paced.  The Sales Assistant must be able to quickly understand each client's campaign objectives and what their account executives need to achieve with each client, and provide the appropriate support accurately and in a timely manner.
The Sales Coordinator must be able to accurately handle the details of contracts, insertion orders, production and promotion orders and other forms, while demonstrating an ability to multi-task and re-prioritize throughout the day.  Deadlines continually loom with last minute work often bumping up against those deadlines.  Any missing details or work parts often must be located, and thus, there is a need for detailed organization.
Other administrative duties or tasks may be assigned as necessary.
This job requires:
Proficiency with Excel and PowerPoint
A serving and positive attitude
Knowledge of Wide Orbit traffic software is highly beneficial
Excellent written and verbal communications skills
An ability to work on short notice with fast approaching deadlines
An ability to multi-task, yet stay focused in an environment conducive to interruptions
High School Diploma or equivalent a must. BA or BS desired.
Salem Media Group is an equal opportunity employer.
Responsibilities:
Requirements:
Contact:
Apply online at www.salemmedia.com. Click on Careers, and search Nashville.
You must sign in to apply for this position.
---